Eyelashes can brighten your face or look boring if you do something wrong with them. Let Dawnlash shows you how to put on eyelashes easily. 
False eyelashes look like a small detail but they are truly a secret weapon to make you look more radiant and seductive. However, for those who are newbies to makeup, it is difficult for them to put on eyelashes. Most of the girls have trouble wearing false eyelashes for the first time. But once you get used to it, you will start to get addicted and seem to want to wear them all day.
This article will show you how to wear fake eyelashes easily and professionally. Don't skip any steps to get the glittery look you've always dreamed of.
Know your eye shape exactly
Of course, considering the shape of your eyes is the most important action you should do before other steps. Each eye shape will suit different eyelash types.
For example, almond eyes are the most perfect eyes. They are suitable for long eyelashes, with moderate thickness to enhance the natural beauty of the eyes.
Slanted eyes often create a feeling of being unapproachable, so shorter lashes at the outer edge will make your overall face look more friendly.
Small eyes should not use false eyelashes that are too thick and long because they will cover your eyes. Small eyes will suit thin and short lashes.
The lashes' thicknesses are usually 12, 16, and 18 lines. Consider carefully to make the best choice for your eyes.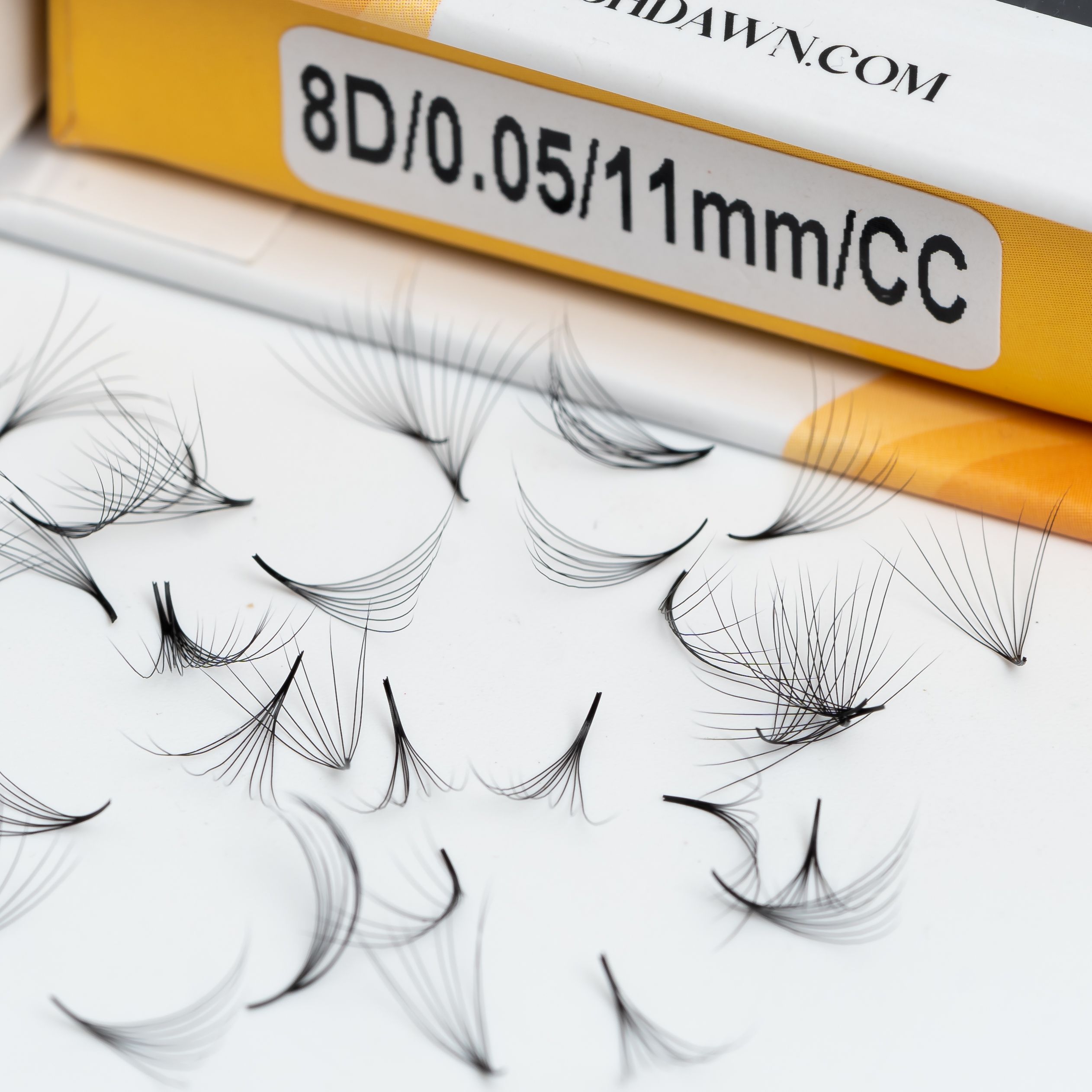 Choose the right type of eyelashes
After considering the shape of your eyes, you will choose a suitable false eyelash. You have to check whether your selection is correct or not.
False eyelashes that you could buy from stores come in different lengths and widths. Not everything will fit you for the first time. You will need to trim the false eyelashes a little more to make them perfect when placed on your face.
It is believed by many people that there are only black fake eyelashes. It is partly correct, but not enough. Dawnlash has some great suggestions for you. We have almost every color: blue, red, purple, yellow, brown, pink, etc. You can choose any color you want. We also have narrow fans, Profans, etc. which are quite popular in recent times.
Curl the real lashes and apply mascara
Your lashes should look natural and blend in with your false lashes when you put them on. You will have to curl your real lashes and apply a thin layer of mascara. Then your real lashes will blend naturally with the false ones.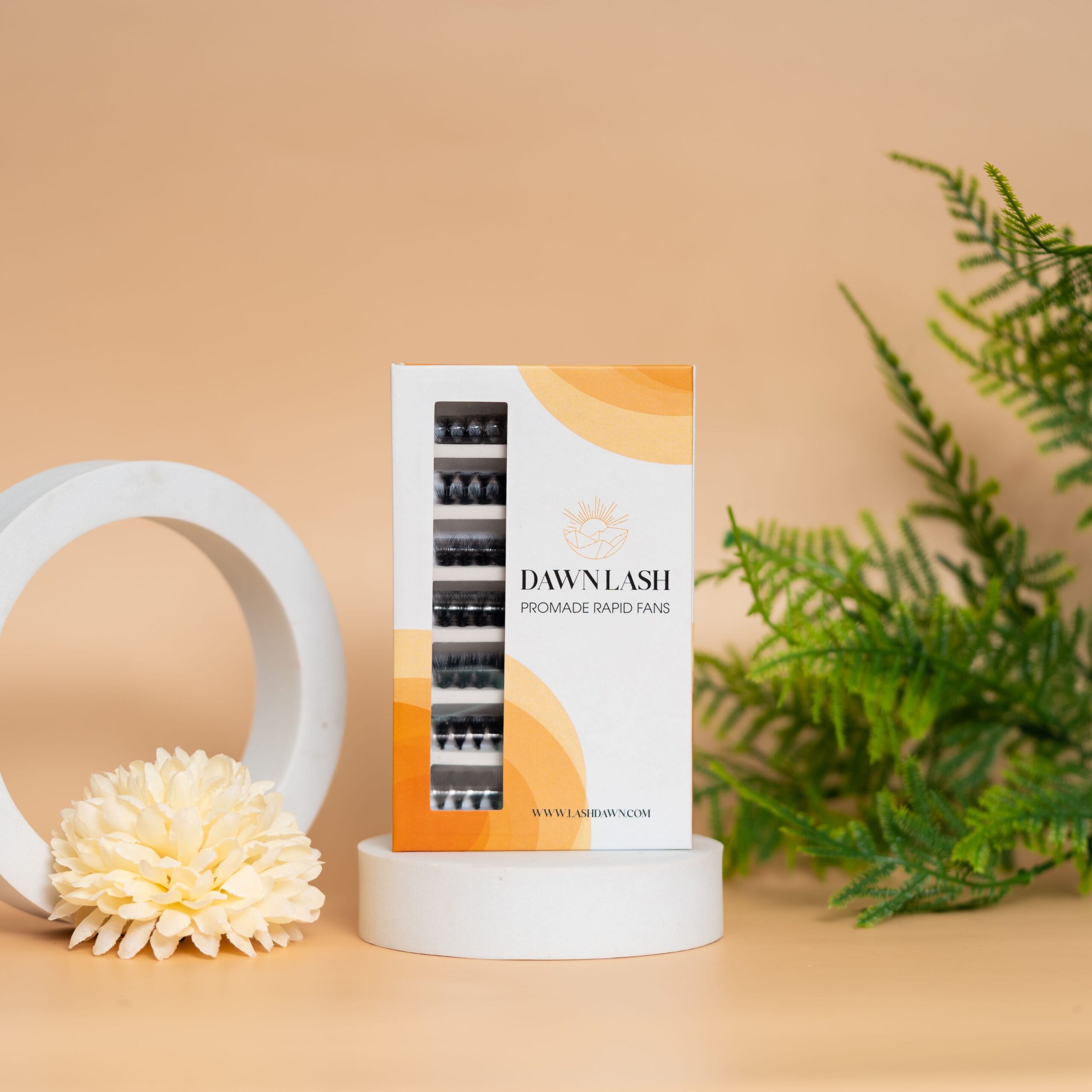 Glue the fake eyelashes
Hold the lashes with tweezers and dab a thin layer of glue (at the beginning of the application) along the lash line, corner to corner. Wait a few seconds for the glue to dry before gluing. If you want to keep the false lashes on your eyes longer, apply another coat of glue along the lash line.
When girls get used to wearing false eyelashes, they will spend more money buying high-standard glue.
After applying the glue to the lashes, you will wait about 30 seconds for it to dry more. The false lashes will dry just enough to stick to your real lashes. If you put on fake eyelashes immediately after gluing, your eyes will be sticky, making you very uncomfortable and it is also very easy to slip, not fixed.
Put the fake eyelashes on and make them fixed
Use tweezers to place the eyelashes in the correct position of the eyes and press them into the lash line.
Take a closer look and do the eyeliner
Please check again to make sure everything is correct. If you find your eyelashes a bit messy, you don't have to take them off and start over. You can solve this problem by using liquid eyeliner.
Draw the eyeliner a little higher than the natural lash line, and use your hands or tweezers to press the natural and false eyelashes together again. If the gap is still visible, use liquid eyeshadow to cover it. By that way, you won't see the wrong lashes anymore.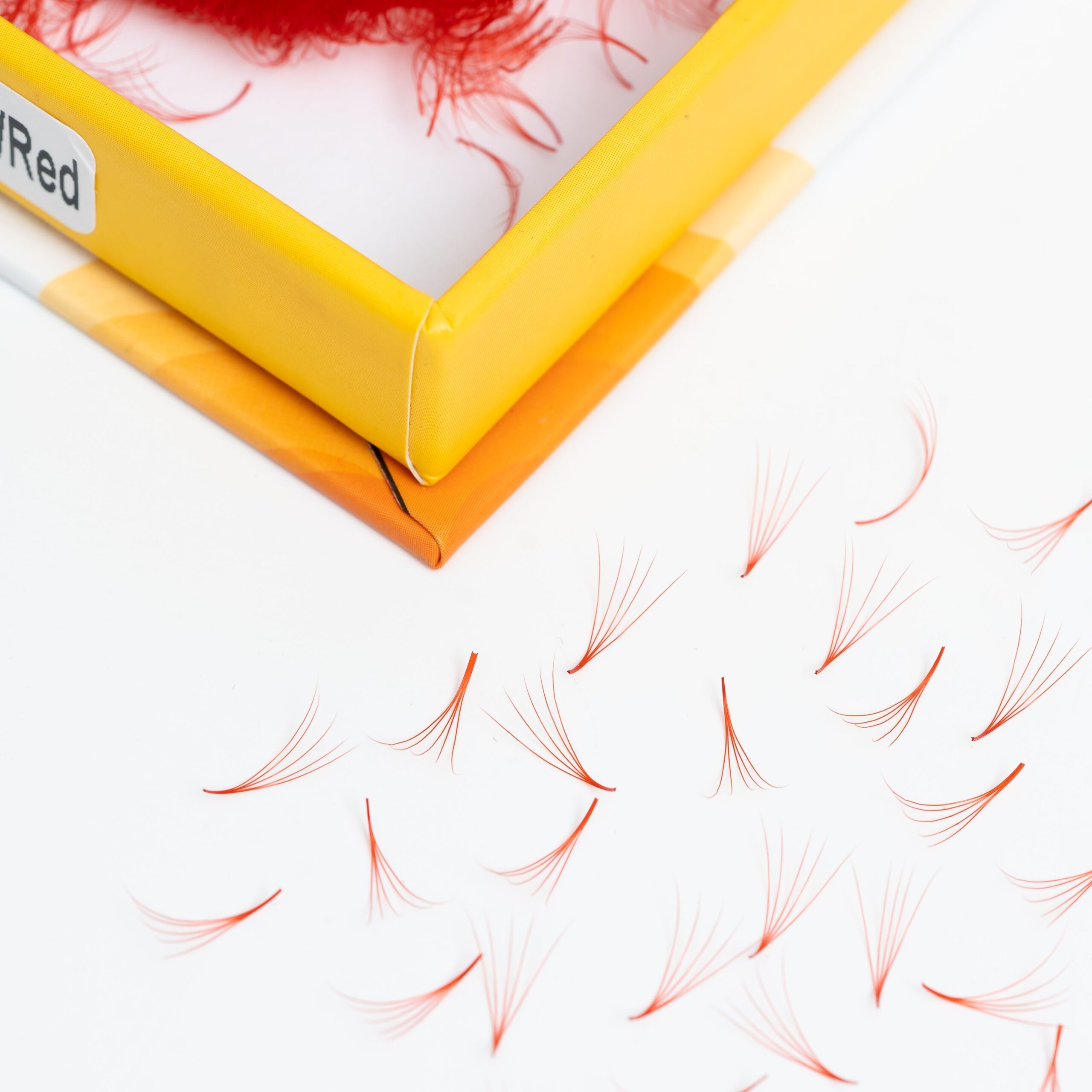 Apply the mascara again and done
Congratulations, you have reached the final step. Apply mascara to your entire lashes one last time to make them perfect. So you have completed putting on the false eyelashes excellently.
Now everything is done, do you find this difficult or easy? You may be surprised on the first try, but you will get used to it, and gain confidence. Perfect lashes will make you look thousand times more charming. Use this sexy look to impress every guy. If you have any further questions, please contact Dawnlash immediately.