False eyelashes are an increasingly popular way to change your looks. They come in all shapes, sizes, and colors and can be used to make any look unique and special.
False eyelashes are a terrific alternative for those who, despite using mascara, feel that their real lashes are either too short or too sparse. False eyelashes are a need for people working in the theatrical and entertainment industries. False eyelashes come in a huge range of shapes, sizes, and varieties nowadays. The major news is that the eyes are heavily emphasized by practically every high-couture makeup artist. Dark, smokey eyes with a thick lash fringe give the ideal amount of complexity and are steadily rising in popularity.
You could feel a little perplexed if you're ready to try some fresh lash looks. False eyelashes come in a huge variety that is both sold in shops and marketed in beauty parlors. No further ado, here are 6 different types of false eyelashes that you need to know about.
Strip Lashes
The most well-known kind of fake eyelash is strip lashes. They have an easy-to-understand design. They feature a row of lashes linked to a long, circular ring at the base of them.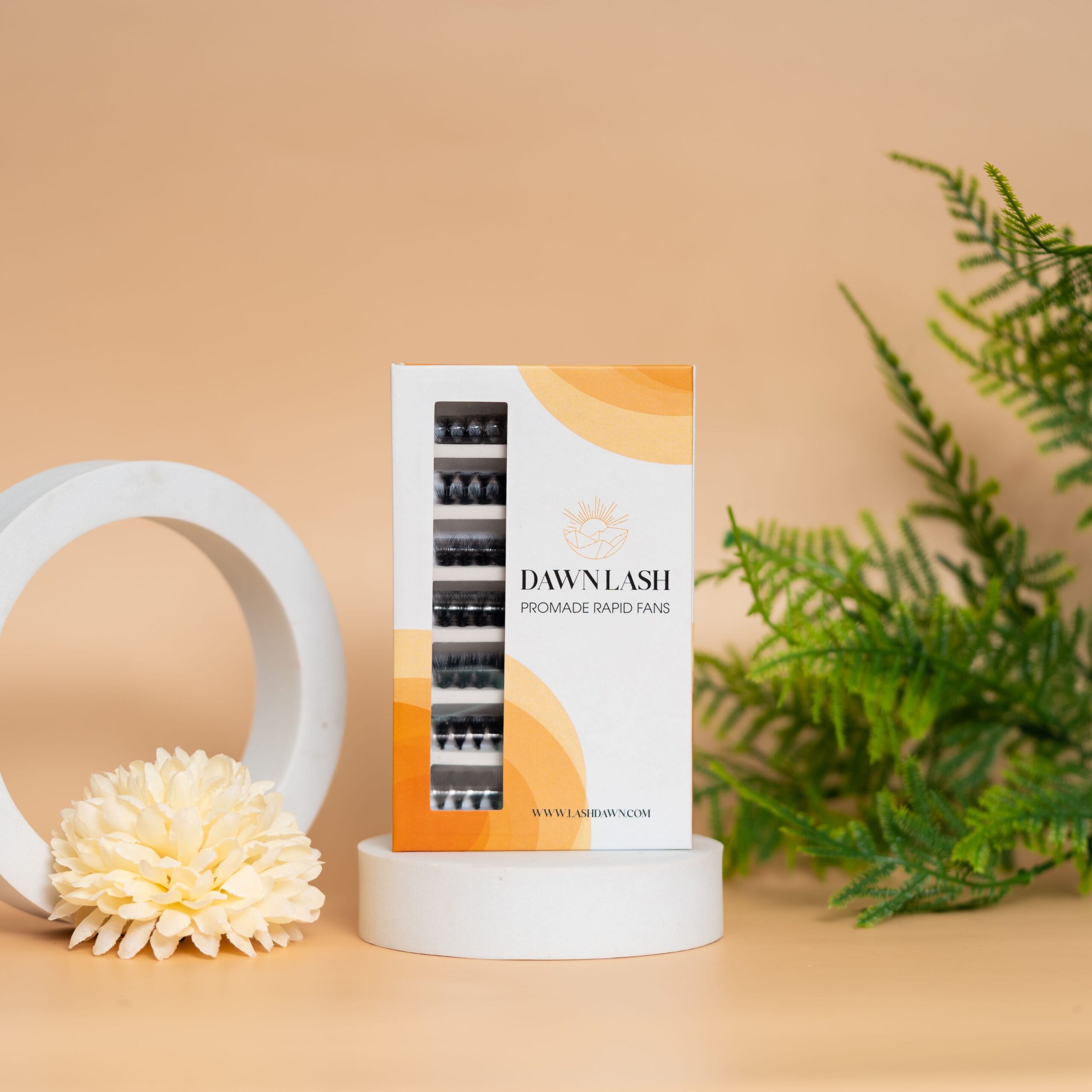 Who are they for?
Strip lashes are excellent for novices since, at least in comparison to other types of lashes, they are simple to apply. They are an easy way to add some glitz when you only need a dramatic appearance for one evening.
The majority of strip lashes won't work for you if you like a softer appearance. Since the strip is frequently visible above the lash line, they don't appear as real as other styles of artificial eyelashes. Individual flare lashes or do-it-yourself extensions can be better if you want to get a natural look.
Magnetic False Lashes
A more recent invention is magnetic eyelashes. They have tiny magnets linked to the base and are offered as strip lashes or cluster lashes. They adhere with magnets rather than glue to the lash line! Although it's a fun trick, it's not ideal.
Magnetic lashes from the past, which came in groups of 4, were really difficult to apply. Most magnetic lashes now come with a magnetized eyeliner for an easier application method.
Who are they for?
Magnetic lashes are an excellent option if you have an allergy to the majority of lash adhesive chemicals or you want something that will be incredibly simple to take off. Without having to tug on the lashes, they remove in a matter of seconds. They can fall off more readily than other varieties of fake lashes, which is a disadvantage of their convenience in removal.
Because they are so simple to use, they are also beneficial if you have trouble applying lash adhesive. They can be challenging to wear, though. The magnets' weight is the key problem. They might feel heavy and can make the eyes droop.
Diy Eyelash Extensions
DIY eyelash extensions are the newest innovation in the fake eyelash industry. This alternative lasts for five to ten days as opposed to only one night. DIY extensions are created in sections and have an undetectable base strip. For simple customization, each segment is longer than a single flare but shorter than a strip of lashes.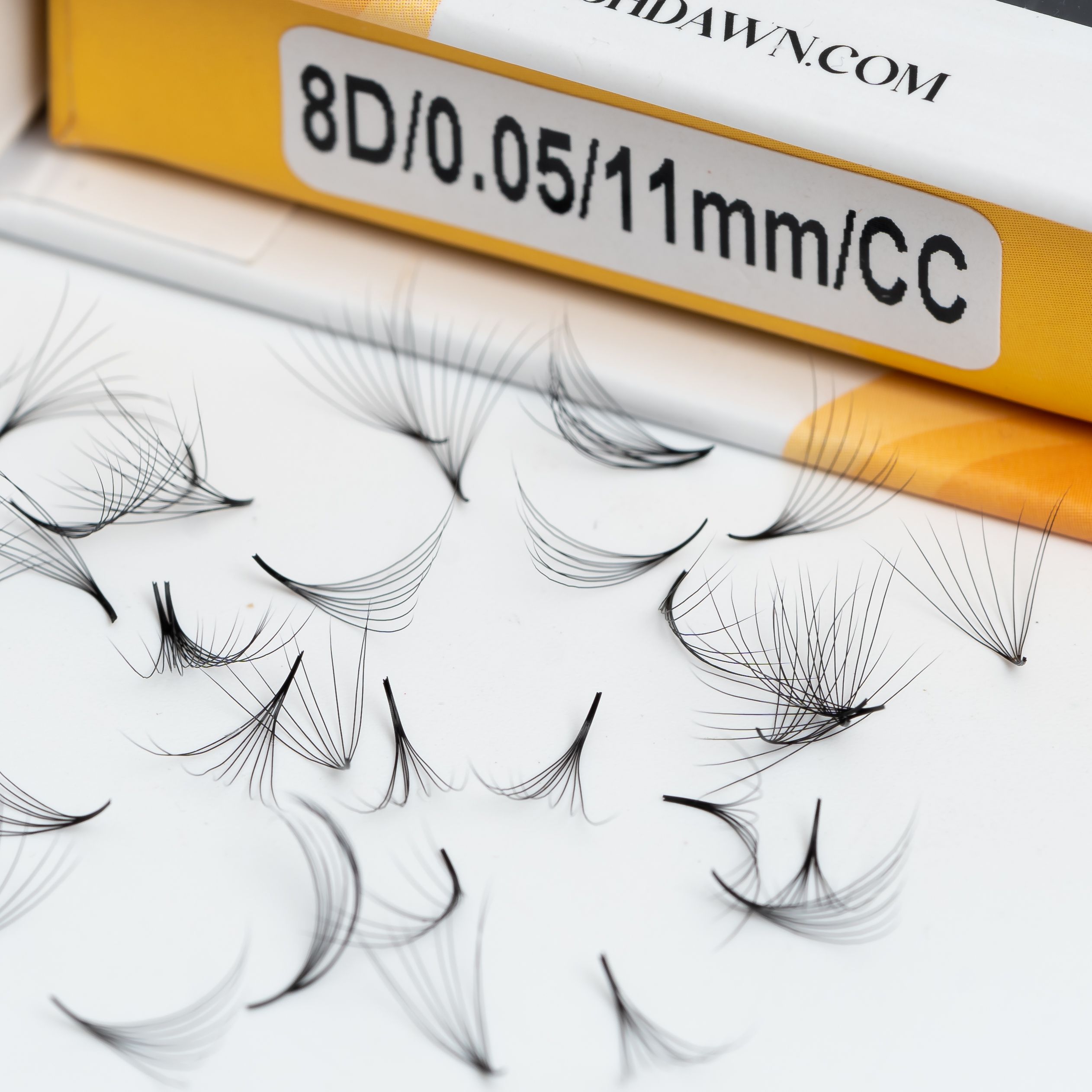 Who are they for?
DIY extensions give multi-day wear in contrast to other varieties of fake lashes. They work well for those who want longer, fuller lashes every day (or all the time). They serve as an affordable substitute for expert lash extensions.
They're also a terrific option if you think that the way most lash extensions and false lashes lay on top of the natural lashes makes them seem too fake. Since DIY extensions are attached from below, there is no apparent band or space between them and the natural lashes.
Having said that, DIY extensions may have some striking designs. It's critical to select the perfect lashes for your eye shape because they endure for several days.
Individual Single Lashes

 
The most realistic (but also painstaking) sort of fake lashes is single ones. Each small cluster is like a genuine single lash to the unaided eye. A little knot at the root and one to four lash hairs bunched together to provide slight improvement make up a single lash
Who are they for?
Single lashes may be exceedingly challenging for the typical individual to work with. Unless you use a strong-hold adhesive, using them by yourself is a challenging operation, and the results only endure for a day. They are seldom worthwhile for the typical beauty aficionado.
However, because they fill in bare spots in a very natural way, they can be worthwhile for people who have gaps in their lash line. Many makeup professionals also enjoy them since they provide the user with a great deal of power and limitless customizability.
Individual Flare Lashes
The fuller alternative to single lashes is a flare. Given how similar they are, several brands even use the phrases interchangeably. Individual flares are made with just a few lashes bound by a little foundation, exactly like singles. The main distinction is that they flare out for a fuller appearance.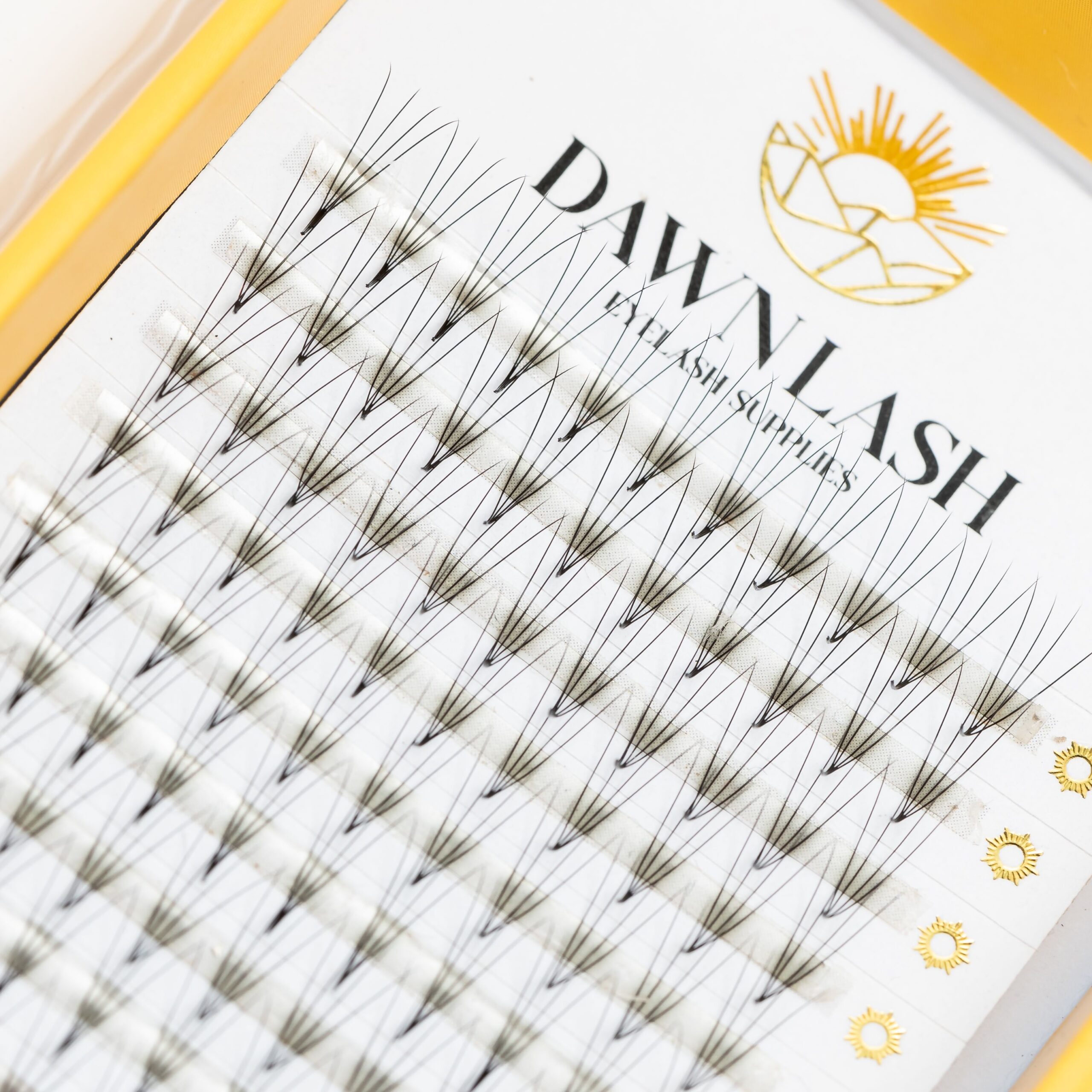 Who are they for?
Anyone who wants more control over the form of their lashes and is willing to put in a little extra work may consider flare lashes. They are available in a variety of sizes, making it feasible to utilize them for both natural and dramatic looks.
They may also be a fantastic choice if you simply want to enhance a certain area of your lash line. For a cat-eye appearance, they look amazing when applied mostly to the outer part of the lash line. For a more dramatic look, you may even layer them over strip lashes.
Finally, stage performers frequently use them to create a doll-eye effect at the lower lash line.
Eyelash Extensions
It is controversial whether eyelash extensions qualify as fake eyelashes. Since they can only be carried out by professionals, it is obvious that they are the choice with the longest lifespan of the group. Extensions endure for 4-6 weeks as opposed to other forms of artificial lashes, which you just wear for an evening.
Who are they for?
Anyone who is willing to invest money and wants long-lasting, dramatic lashes should consider eyelash extensions. If you struggle with dexterity and are unable to apply your eyelashes, they are handy since they are performed by a professional.
However, if you want to switch up your look frequently, they can be too much of a commitment.
You may start experimenting now that you are aware of all the many kinds of fake lashes! Will you go for delicate flares, long-term extensions, long, dramatic strip lashes, or the greatest of all worlds with DIY lash extensions?